Many vessels come pre-loaded with mounting positions for the common rectangular, four point footprint of Scotty, RAM, Cannon, Fish-On, and many others on the market.  After many, many requests we introduce a StarPort that will fit straight into this space, the StarPort HD.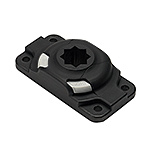 Now RAILBLAZA's accessory line can easily be fitted to these vessels. This is a stylish, four screw base mount, which comes with the popular RAILBLAZA locking slide, and is lower in profile than others on the market.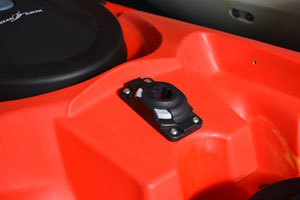 (StarPort HD fits into the brass insert pattern on the Ocean Kayak Prowler range)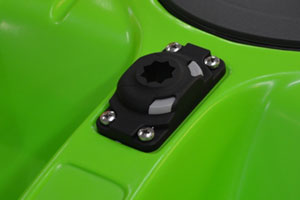 (Many kayak brands like the Wilderness Systems Tarpon range have recesses molded into the deck )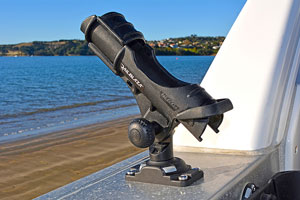 (Mount direct to your aluminium or glass boat)
TracMount StarPort HD

(Tool less TracMount using our StarPort HD TracMount Kit)
The StarPort HD can also be centrally mounted on many popular track systems, with the added versatility of tool-free adjustment. Just buy our Track Mount Kit , and drill open the central screw holes –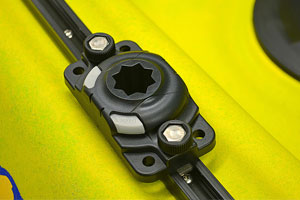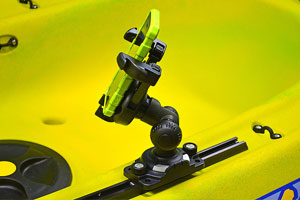 Brass insert pattern
Many kayak brands like Ocean Kayak & Viking Kayaks for example have a brass insert pattern molded into the kayaks ready to take Scotty, Ram and now Railblaza StarPort HD. This requires no drilling of holes just the right length screws to fit the thread and depth of the molded brass inserts.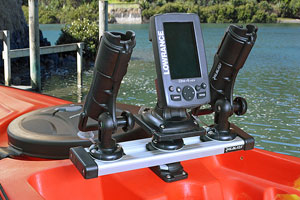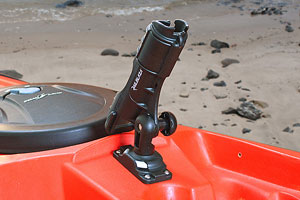 In many other kayak brands like the Wilderness systems Tarpon pictured below, have recesses molded into the deck to accommodate the rectangular pattern of these mounts which you can now mount your RAILBLAZA StarPort HD. If you're replacing an existing mount to fit the StarPort HD there is no need to drill new holes as the pattern will be the same in almost all cases.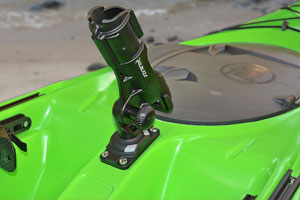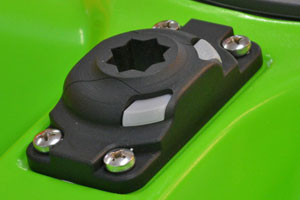 To find out more and where to buy this exciting new mount from RAILBLAZA see our Product Gallery HERE